Local RACGP trained owner-doctors committed to your care
Dr Lauren has recently returned from an adventure in the UK. She enjoys seeing all GP presentations and has a special interest in family medicine, women's health and mental health.
Dr Lauren trained at the Princess Alexandra Hospital before embarking on a northern experience in Cairns and Cooktown. She started her GP training north of Toowoomba and completed it in Carindale.
Dr Lauren splits her time between GP work, educating training GPs and chasing her toddler around playgrounds.
Dr Lauren is available for appointments on Wednesdays, Thursdays, Fridays & Saturdays.
It's no surprise Kwong has a keen interest in Travel Medicine: born in China, and then spending most of his childhood in country Queensland, he moved to the big smoke to study Speech Pathology at the University of Queensland. This was followed by his post-graduate degree in Medicine and RACGP fellowship as well as further study in Travel Medicine. He loves all aspects of general practice but special interests include dermatology, minor procedures and medical missions. In the limited spare time available he enjoys bonsai and gardening, a searing drive at golf (with mild fade), and combining with wife Stella to manage three (very) active sons.
Colleen's particular interests in general practice include women and children's health as well as travel medicine, but it is the relationships with people through all ages which has been most rewarding. Her practice centres on helping people enjoy life, and their health, to the fullest. After graduating from UQ in 2003 she worked in Brisbane's Bayside for 10 years and has now moved closer to home to continue her career and enjoyment of family, faith, reading and travel and (trying to) grow veggies.
Bernadette brings a caring, common sense approach to her care of patients and enjoys all facets of family medicine. As an extension of her practice she has also commenced work with refugee health and the management of complex and challenging problems at the Mater Hospital. Graduating from University of Queensland in 2004 Bernadette has managed family life with her young children and husband with broad general practice experience throughout south-east Queensland.
From Biloela to Bamaga, and Paraguay to The Republic (of Ireland), Michael's careers in Medicine, Pharmacy and Journalism, have provided a wide world view. Highlights, after three degrees at the University of Queensland, include a research Masters degree from Trinity College Dublin and posting as a Guinness Brewery Medical Officer. After completing two marathons and too many years of rugby, his interests turned to management of arthritic knees and shoulders, and Sports Medicine in general. Raising a young family has also led to a keen interest in General Family Medicine as well as Men's Health and the secrets of how to keep in front of, or at least level with, young daughters.
Originally hailing from Canada, Alisa moved to Australia to study medicine and never left. Graduating from the University of Queensland in 2012, she completed rural General Practice training in the Lockyer Valley region of Queensland, and also holds a Clinical Diploma of Palliative Medicine and Master of Science in the area of Aboriginal Health. Alisa is passionate about general practice and preventative medicine, but also has special interests in women's health & sexual health including Mirena insertion, mental health, and palliative care. Alisa also enjoys being involved in medical education, including medical students and GP registrars. In her spare time, Alisa loves all things outdoors including hiking and kayaking with her husband.
Before commencing her medical degree, Jane enjoyed a rich and varied career in physiotherapy - specialising in women's health and paediatrics, winning the APA Women's Health Academic Prize, organising a health and education centre for children in PNG, and culminating in providing a paediatric physiotherapy service in a London hospital.
 On returning to Australia to study Medicine she combined work in rehabilitation physiotherapy while attaining the Academic Prize for Family Medicine in her final year at uni. She enjoys all aspects of general practice but in particular women's health and sexual health and is aligned with the Mater Hospital as part of their shared care antenatal program. Remarkably she finds time to maintain an active interest in running, theatre and her membership of the Queensland Ballet as well as raising three kids (including a set of twins!).
A former pilot in the RAAF, Peter returned to base at the University of Queensland to study Medicine after a post-school Science degree and then aviation experience throughout Australia, the US, Middle East and UK. He maintains a special interest in Aviation Medicine and is a Designated Medical Examiner for the Civil Aviation Safety Authority. Peter enjoys the breadth of General Family Medicine, achieving his RACGP fellowship in 2008, and he is kept busy while not at work by his young family. Occasionally however he can be seen at Lang Park supporting the Broncos or churning out laps with the local senior's swim squad.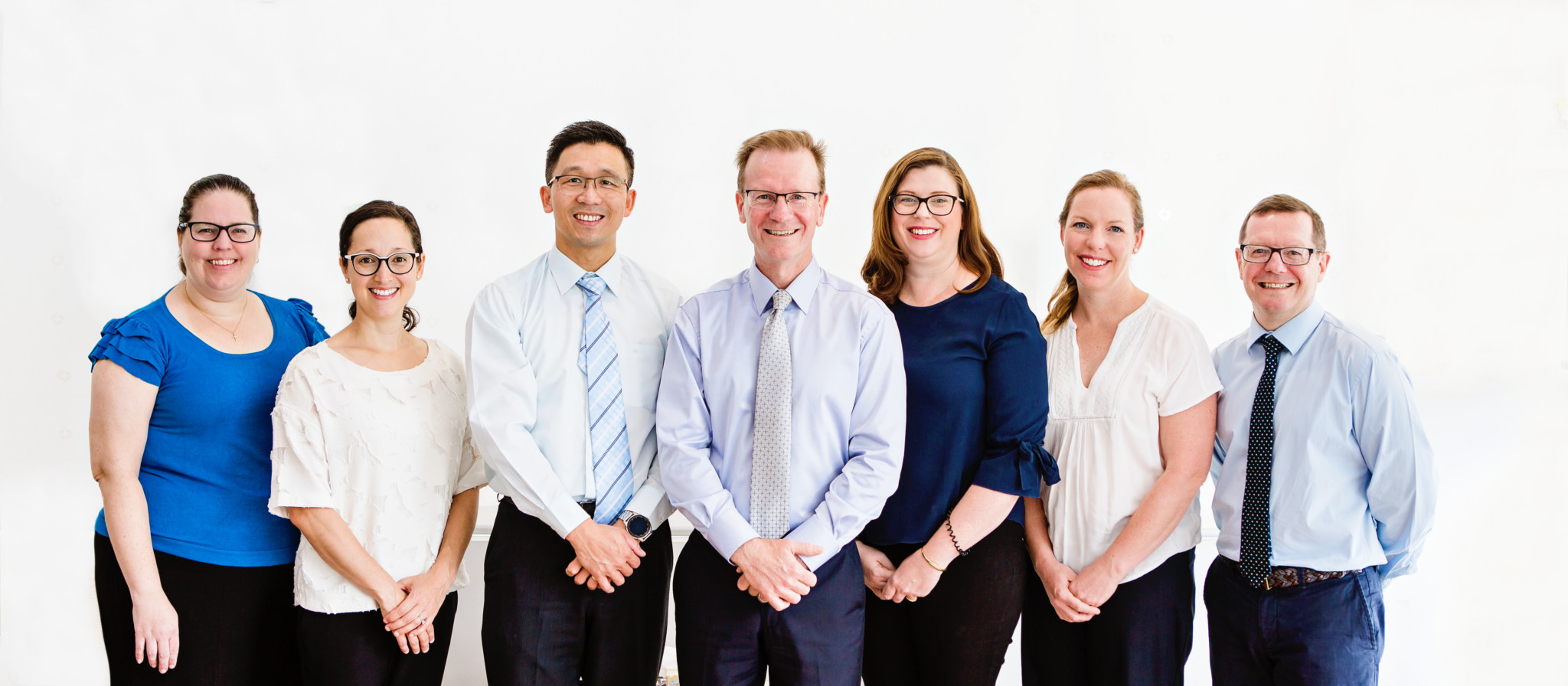 Call us on 07 3914 2188 to book an appointment