Breast Cancer Awareness Month October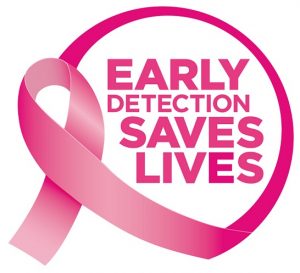 Breast Cancer Awareness Month October
This October, Seven Hills Family Doctors has joined the National Breast Cancer Foundation in its awareness campaign and its goal of zero deaths from breast cancer by 2030. The current statistics are concerning with 1 in 8 women being diagnosed with breast cancer in their lifetime and 8 women dying of breast cancer every day in Australia. But there is hope – while it is an active area of health research, there is also evidence that early detection, both at home and in primary care via your GP, can lead to better outcomes.
What does breast cancer feel like?
Self examination and information on what to look and feel for is a key early indicator of whether further investigation is required. The National Breast Cancer Foundation's website promotes its  "Hands On" campaign – a helpful starting point.
What changes should I look for?
a new lump or lumpiness, especially if it's only in one breast
a change in the size or shape of your breast
a change to the nipple, such as crusting, ulcer, redness or inversion
a nipple discharge that occurs without squeezing
a change in the skin of your breast such as redness or dimpling
an unusual pain that doesn't go away.
Is there anything I can do to reduce my risk of cancer?
Unfortunately there are myriad risks for acquiring breast cancer from ageing and breastfeeding history to alcohol intake, weight and even Ashkenazi Jewish Heritage. There is no single cause or risk reduction strategy but it is an active area of research. The Australian Government Cancer Australia website does have a risk calculator that gives general advice based on an individual's characteristics.
What can I do if I have concerns?
Breast cancer is a complex area of health which has a significant impact on our nation's well-being, longevity and quality of life. At Seven Hills Family Doctors we endorse presenting early if you detect any new changes and we can help you through the complexity and concern with optimal care.